Before diving into the various complications of Diabetes, let us first start with a Diabetes Symptom Quiz
---
English Version: Instructions
Answer "YES" if you have any of the following in the last two weeks:
Are you experiencing unsteadiness in walking?
Do you have burning, aching pain, or tenderness in your legs or feet?
Do you have prickling or tingling sensation in your legs or feet
Are you experiencing any numbness or loss of feeling in your legs/feet?
Each yes is scored as one point. Your score can range from 0 to 4.
Tagalog Version: Mga tagubilin
Sagutin ng "Oo" kung mayroon kang alinman sa mga sumusunod sa huling dalawang linggo:
Nakakaranas ka ba ng hindi matatag na paglalakad?
Mayroon ka bang nasusunog, sakit o panlambot sa iyong mga binti o paa?
Mayroon ka bang pamamanhid sa iyong mga binti o paa
Nakakaranas ka ba ng pagkawala ng lakas sa iyong mga binti o paa?
Ang bawat "Oo" ay may score na isang puntos. Ang iyong score ay maaaring 0 hangang 4.
---
Diabetes Mellitus is a progressive disease. With time, the disease progresses and without proper sugar control, this process is sped up faster.
Diabetes mellitus is also often dubbed as a silent killer. Unlike with other diseases where your body feels the effects right away, this isn't the same case with diabetes.
What is the life expectancy of a Diabetic?
According to one research done in Bulgaria, it was shown that the average life expectancy of a non-diabetic would be 74.8 years.
In contrast, a type 1 diabetic would have a life expectancy of 70.96 while a type 2 diabetic would have a life expectancy of 75.19 years.
In the Philippines however, according to the data published by WHO in 2018, Diabetes Mellitus related deaths in the Philippines have reached 25,528 or 4.19% of total deaths. This makes Diabetes Mellitus the 6th leading cause of death in the Philippines.
Diabetes and its complications
Over time, the effects of uncontrolled blood sugar increase the risk for the development of many serious health problems. People living with uncontrolled diabetes are at a higher risk for complications due to the damaging effects of high blood sugar on blood vessels.
Diabetes complicates many organs such as the heart, blood vessels, eyes, kidneys, nerves, and teeth. People living with diabetes are also at risk for developing varying types of infections.
In well-developed countries, diabetes has been found out to be the primary cause of cardiovascular disease (heart attack), stroke, blindness, kidney failure that may or may not need dialysis, and amputation of the feet.
It should be remembered that it is not only the blood sugar that has to be controlled. Patients must also maintain close to normal blood pressure and cholesterol levels. These strategies are proven effective to help delay and prevent diabetes complications from happening.
The following common diabetes complications that will be discussed in this article would be:
Diabetic Neuropathy or Nerve Disease
Diabetic Retinopathy or Diabetic Eye Disease
What is a Nerve Disease?
Diabetes is a disease that can damage any nerve throughout the body. This usually happens when the blood sugar and blood pressure are chronically high.
The nerve is responsible for regulating many organ systems. Nerve problems may lead to the following:
Erectile Dysfunction
Digestion Problems
Foot problems
What is Peripheral Neuropathy?
The lower extremities particularly the feet are more commonly affected compared to the hands. When the nerves are damaged, this condition is called peripheral neuropathy.
Symptoms of peripheral neuropathy:
Pain
Tingling
Loss of feeling
The loss of feeling is very important since most diabetics can become injured and still won't notice it. The delay in noticing the injury can lead to infections. Worst case scenario would be foot or leg amputations.
Compared to normal persons, diabetics have a 25% greater chance of amputation. But this risk could be lowered and even be prevented if one proactively manages their diabetes. Aside from regularly examining their feet, good sugar control is often lifesaving.
Once complications have occurred and a foot has been amputated, the remaining leg could still be saved through close monitoring and follow-up from a multidisciplinary foot team.
Diabetic neuropathy vs peripheral neuropathy, what is the difference?
Diabetic neuropathy is the impairment of the function of nerves throughout the body. This results in a change in voluntary, motor, and sensory functions of the body.
Peripheral neuropathy in contrast is the most common form of diabetic neuropathy. Instead of affecting all the nerves, it typically affects the outer nerves of the feet. This type of neuropathy affects the sensory function which leads to no sense of feeling or progressive numbness in the feet.
Numbness or loss of feeling is the initiating factor for the development of ulcers or diabetic foot.
What is Diabetic Foot?
Here are the latest statistics:
It is found out that in some places around the world, every 30 seconds, a lower limb is lost to amputation due to diabetes.
Diabetic foot has affected 40 to 60 million people globally.
40-70% of all extremity amputations are all related to diabetes.
85% of diabetes-related amputations start with foot ulcers.
High blood glucose is the main culprit as to why nerves get damaged. When a nerve gets injured, it often goes unnoticed until some ulcerations and infections happen. When this continues this becomes the breeding ground for foot ulcers.
Diabetic Foot Symptoms:
Changes in skin color
Changes in skin temperature
Swelling in the foot or ankle
Pain in the legs
Open sores on the feet that are slow to heal
Ingrown toenails or toenails infected with fungus
Calluses
Dry cracks in the skin especially around the heal
Unusual foot odor
The development of diabetic foot does not only results in amputation, it can also change the way we live. This complication is responsible for the economic, social, and public health burden.
What is Diabetic Eye Disease
This eye disease caused by diabetes is now the leading cause of blindness worldwide. In the United States alone, 50% of their diabetics have diabetic retinopathy. Although data on the prevalence of retinopathy among Filipinos is lacking, it is still expected to increase over the next 20 years.
Common Diabetic Eyes Symptoms
Spots or dark strings floating in your visions (floaters)
Blurred vision
Fluctuating vision
Impaired color vision
Dark or empty areas in your vision
Vision loss
Everyone with diabetes is at risk of losing vision. However, early diagnosis coupled with timely treatment can prevent the onset of sight impairment and even blindness.
It has also been shown that an improvement in diabetes control can slow down the progression of eye disease. Results are evident most especially if started as soon as diabetes is diagnosed.
The diabetic eye disease is composed of:
Diabetic retinopathy
Diabetic macular edema
Cataract and glaucoma
Double Vision
Inability to focus
Diabetic retinopathy is a form of eye disease that reduces vision and may lead to blindness. The two main causes of retinopathy are persistently high blood sugar and high blood pressure and cholesterol levels.
Diabetic retinopathy is one of the leading causes of blindness in the working-age population. This disease is due to persistently high blood glucose leading to the damage of the retinal capillaries as a result of capillary leakage and blockage.
Like with other diabetic complications, diabetic retinopathy can be prevented by controlling not only blood glucose but as well as blood pressure and lipids. This can be achieved by strict implementation of a healthy lifestyle and proper compliance to medications.
Preventing Complications
A good way of preventing complications is to keep a blood glucose range close to normal. It has been shown to reduce the occurrence of complications such as diabetic neuropathy and retinopathy.
There are numerous ways to attaining good blood sugar control. This is done through close follow-up with your doctor, taking your medications regularly, and maintaining a healthy lifestyle.
Living a clean and healthy lifestyle means eating right, exercising regularly, and actively managing one's blood pressure and cholesterol levels.
Outlined below are some effective ways to keep track of your overall health and how to watch out for complications.
Monitor blood glucose levels regularly and maintain them at levels as close to normal as possible
Measure blood pressure regularly
Measure cholesterol and triglyceride levels at least once a year
Eye and foot exams or most commonly known as monofilament tests should be done at least once a year.
Interpretation of Questionnaire
If you answered yes to any one of the questions, please seek immediate consultation with your nearest physician or endocrinologist. A score of at least one (1) needs verification from your doctor.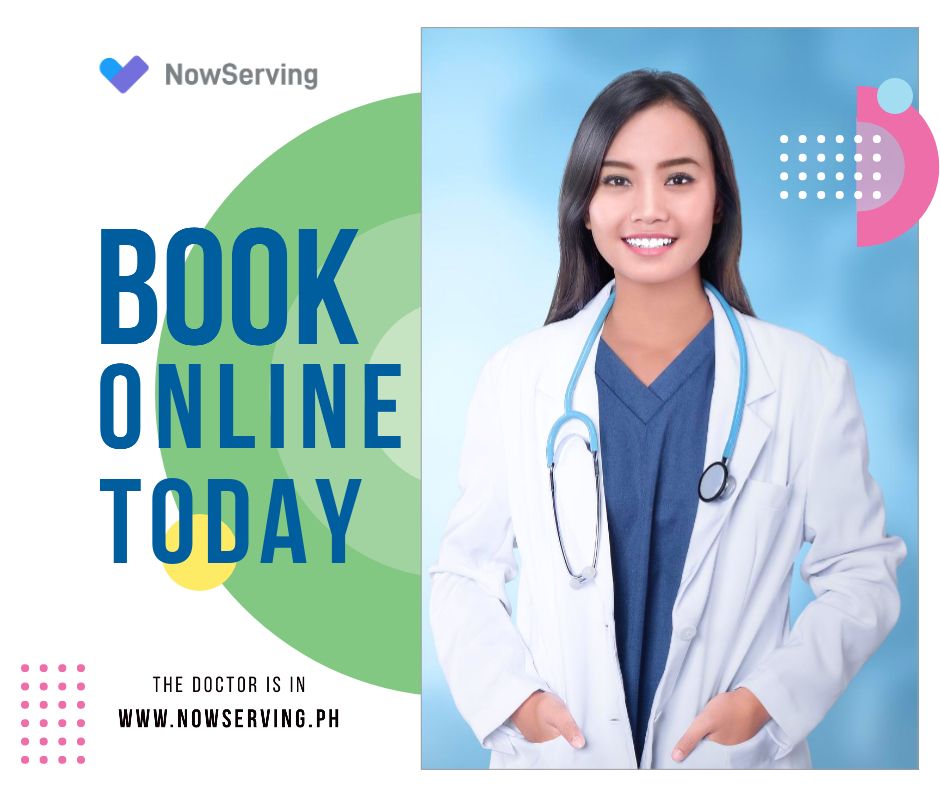 Reference:
Takov et al. (2020). Life expectancy and survival analysis of patients with diabetes compared to the non-diabetic population in Bulgaria. PLOS ONE. Accessed 14 April 2020. https://journals.plos.org/plosone/article?id=10.1371/journal.pone.0232815
International Diabetes Federation. IDF Diabetes Atlas, 8th ed. Brussels, Belgium: International Diabetes Federation, 2017.
Internal Diabetes Federation, accessed 11 April 2021, https://idf.org/aboutdiabetes/complications.html
Internal Diabetes Federation, accessed 11 April 2021, https://idf.org/our-activities/care-prevention/diabetic-foot.html
Internal Diabetes Federation, accessed 11 April 2021, https://idf.org/our-activities/care-prevention/eye-health.html
American Association of Clinical Endocrinologist, accessed 11 April 2021, https://www.aace.com/disease-and-conditions/diabetes/what-you-need-know-about-diabetes
World Health Rankings, accessed 14 April 2021, https://www.worldlifeexpectancy.com/philippines-diabetes-mellitus
Philippine Society of Endocrinology Diabetes and Metabolism, accessed 14 April 2021, https://endo-society.org.ph/for-feets-sake-diabetic-foot/
Mayo Clinic, accessed 14 April 2021, https://www.mayoclinic.org/diseases-conditions/diabetic-retinopathy/symptoms-causes/syc-20371611
British Journal of Ophthalmology, accessed 14 April 2021, https://bjo.bmj.com/content/100/2/227